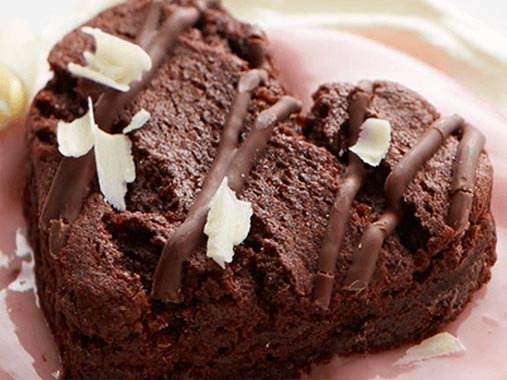 Heart Shaped Chocolate Raspberry Delight Recipe
With classic French flavours, this dessert looks and tastes superb – bon appétit!

1 Serving
5 minutes preparation
156 Calories per serving (approx)
Shop Now
View all recipes
1 Fibre One™ 90 Calorie Chocolate Fudge
1 tablespoon 0% fat Greek yogurt
2 tablespoons low fat raspberry yogurt
1 teaspoon white chocolate curls or shavings
Use a heart-shaped cookie cutter to stamp out a heart shape from the brownie.
While eating the brownie scraps, swirl the Greek yogurt on a small serving plate. Top with the raspberry yogurt then gently place the chocolate brownie heart on top. Scatter over the white chocolate curls.