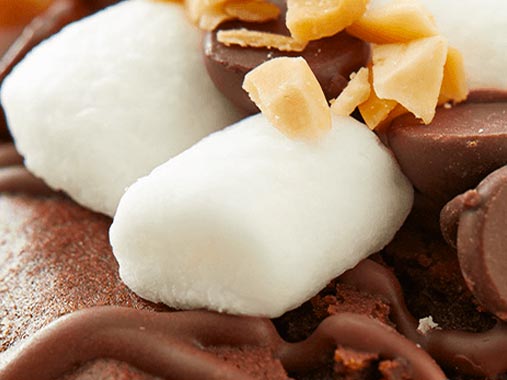 Warm Rocky Road Brownie Pudding Recipe
A super sweet and tasty warm pud made in 5 minutes!

1 Serving
5 minutes preparation
124 Calories per serving (approx)
Shop Now
View all recipes
1 Fibre One™ 90 Calorie Chocolate Fudge Brownie
1 tablespoon mini marshmallows
1 teaspoon milk chocolate chips
1/2 teaspoon peanuts, coarsely chopped
Place the brownie on a microwavable plate.
Top with the marshmallow and chocolate chips and microwave on High for 10 to 15 seconds until the marshmallows are puffy and the chocolate chips have started to melt.
Scatter over the peanuts and serve immediately.